Maggid-Educator Training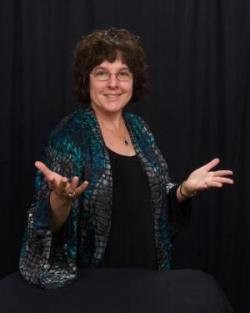 Maggid-Educator Training:


This program reclaims the traditional role of maggid as a master educator who inspires, engages, and guides the students of all ages on their Jewish journeys. Designed as a two-year certificate program or three-year Maggid-Oman (Maggid-Educator) ordination training, this program is comprised of weekly video-conference classes, annual retreat intensives, and regular face-to-face video-conference field-work supervision, storytelling and rites of passage coaching, and mentoring with our faculty of master teachers.
Trainees become professional sacred storytellers who educate and guide. They develop a substantial repertoire of Jewish spiritual practices (mitzvot) that are paired with professional educational methods which include storytelling, text study, tikkun olam/project-based learning approaches, Hashpa'ah (Jewish spiritual guidance and development), practices drawn from Mussar, InterPlay(TM), meditation, the arts, and curriculum development.
Our faculty are award-winning master teachers and leaders in the field of Jewish Spiritual Education, who will provide the methods, principles, mentoring, and resources you need to help guide your students and families. See their bios below.
Graduates of our programs often speak of the joy of having their isolation as Jewish educators reduced, and the freedom to think outside the box with the deep respect for Judaism that our learning environments provide.
For information or an application, contact Batya Podos, Dean. batsongs@gmail.com
Weekly 1.5 hr classes through distance learning, chevruta, one-to-one mentoring, and annual residential intensive.
Cost: $1499 per year plus books and materials. Annual retreat fees depend upon the conference center that will be selected. Certification 2-years, Ordination 3-years.

MEET OUR FACULTY OF MASTER TEACHERS
Rabbi Dr. Goldie Milgram, MSW, Founder. Batya Podos, Dean. Cherie Karo Schwartz, Judith Black, Cassandra Sagan, Cathy Schechter Mindy Shapiro, Danny Siegel. Faculty Bios
EXAMPLE OF A MAGGID-EDUCATOR IN ACTION
The educator turns to the students saying: "Let me tell you a story!" and the way that the educator tells the story turns on a light in each soul. The mitzvah being explored is "lo tikom—to refrain from holding a grudge" and the middah (ethical attribute) is savlanut—patience."
The educator has chosen a story that illuminates these ideas. After the story is over, the students are given InterPlay™ movements, sounds and gestures to express the feeling of a grudge, and then invited to share their personal "grudge" stories. Almost every hand goes up to share—from the youngest to the eldest. As the educator guides the soulful exploration of personal experience—burdens begin to lift. The light of Torah, mitzvah-centered lives, shines through the radiant faces and body language of all present.
Returning to the text for the mitzvah and middah, the students dive in—for now they understand from the inside! Soon a tikkun olam approach emerges, as students are invited and guided to imagine, plan and implement ways to bring their learning experience into action.
What our graduates are saying: (Hyperlinked student names take you to videos of each of them offering professional Jewish storytelling)
"A new world opened. Jewish Spiritual Education is the new paradigm for training Jewish educators working with all ages and in all Jewish learning and living settings. You will use everything you learn. While I really didn't have the time to do this—I'm so glad I did!"

—Danielle Kassin, Director of Education, Sinai Temple Religious School, L.A.
"Telling a story is one thing, but telling a story in a way that stays with students is a really magical thing. It has been an honor to learn from the master teachers of the Maggid-Educator program. Storytelling is the doorway, which together with the other six areas of concentration we are learning has transformed my teaching for all ages. 

—Chana Stein, Teacher, Jewish High School of Connecticut, Stamford, CT
GRADUATES AND ORDINEES

Rina Daly-Goode, Education Director, B'nai Horin, Los Angeles, CA
Danielle Kassin, Director of Education, Sinai Temple Religious School, LA
Helene Kates, Co-Founder of the Baal Shem Tones, Cantorial Student, Freelance Educator, Atlanta, GA
Rhonda Lillianthal, Director, Center for Jewish Life, JCC of MetroWest, N.J.
Lynie Mirvis, Freelance Educator, Memphis, TN
Paul Solyn, Executive Director, Jewish Center and Federation of the Twin Tiers, Elmira, NY
Chana Stein, Teacher, Jewish High School of Connecticut, Stamford, CT
Phyllis Binik-Thomas, z'l, Cincinatti, OH
Inquiries and applications, Dean of Admissions and Professional Training, Batya Podos. Batsongs@gmail.com

"B-Mitzvah!(SM) and Maggid-Educator training complements the more traditional forms of Jewish educator training by addressing the spiritual aspects of our own lives, and our students' lives. My constituency responds very positively."
—
Paul Solyn
, Executive Director, Jewish Center and Federation of the Twin Tiers, Elmira, N.Y.
____________________________________________________________________________
Programs which synergize with this offering:
Learn More: PROGRAM 1.
B-MITZVAH!SM (B'nai mitzvah) Specialist Training
Begins February 2019. Distance Learning
Learn More: PROGRAM 2:
Maggid-Educator Training.
__________________________________________________
THE INSTITUTE FOR JEWISH SPIRITUAL EDUCATION offers public and professional courses, retreats, and trainings grounded in an inclusive approach to Judaism. Our goal is to move beyond the traditional forms of Jewish education in order to inspire and guide our students on life's journey through an empowering Jewish lens on living. Programs are based upon a body of evolving work honored by the Covenant Foundation, National Jewish Book Council, and featured at the Jewish Futures Conference.