Rabbi Goldie Milgram -Bio Brief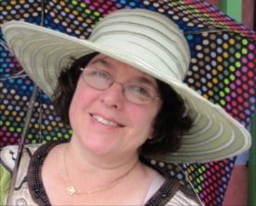 Rabbi Goldie Milgram is the founder and director of Reclaiming Judaism (1998), and Editor-in-Chief of Reclaiming Judaism Press. Known for her love of Judaism, inclusive, engaging teaching methods, careful scholarship, and irrepressible humor, Rabbi Milgram is a widely published author and innovator of methods, resources and programs for meaningful Jewish living.
"Reb Goldie," as she is affectionately called by her students, travels the year-round throughout the entire spectrum of Jewish organizations and practice, offering internationally acclaimed workshops, lectures, in-service training, as well as professional Jewish storytelling. Her newest book, acclaimed by the Jewish Book Council as an "extraordinary, vibrant anthology" is Mitzvah Stories: Seeds for Inspiration and Learning. Her programs have appeared at the United Nations, the American Medical and Psychiatric Associations, Esalen, the 92nd Street Y, The Museum for Jewish History, Smithsonian branches, Universities, JCCs, and congregations world-wide. Link to Resume


A Covenant Foundation Award Finalist, Rabbi Goldie Milgram holds a doctorate, M.S.W., and M.H.L. in addition to her ordination from the Reconstructionist Rabbinical College and the lineage smichah of Rabbi Zalman Schachter-Shalomi as rabbi, mashpi'ah, maggid and shlicha. Rabbi Milgram has served an extensive career in academia--as a Dean of the Academy for Jewish Religion, and on faculty for the ALEPH Ordination Programs, Princeton University, and Gettysburg College. Her tenure in Jewish communal service - in every position from serving as a Jewish Federation and BJE executive through Jewish programs camp and JCC staff to religious school teacher has led to decades of leadership in the the field.

Rabbi Milgram also innovated, and for over a decade directed and co-anchored, the first public health television interview program, Health Watch for NBC TV 40 and a newspaper column by the same name. For these, as well as her groundbreaking ACS programs in professional and public health education Rabbi Milgram was named an American Cancer Society Most Distinguished Citizen.
Rabbi Milgram also served as founding chair of the first program of Jewish gender studies at any institution of higher learning, which is today know as Kolot and helped to found the UN affiliate, the Women Founders Collective, helping women in developing nations to create NGOs. She is presently also Judaism and Book Review Editor for the Philadelphia Jewish Voice, and the recipient of several Jewish journalism awards.