Conference: Guiding Jewish Journeys in Challenging Times
January 24-27, 2019
Program 1.
GUIDING JEWISH JOURNEYS IN CHALLENGING TIMES:
An Intimate Conference for Jewish Educators
Location:
Camp Young Judea just outside of Austin, TX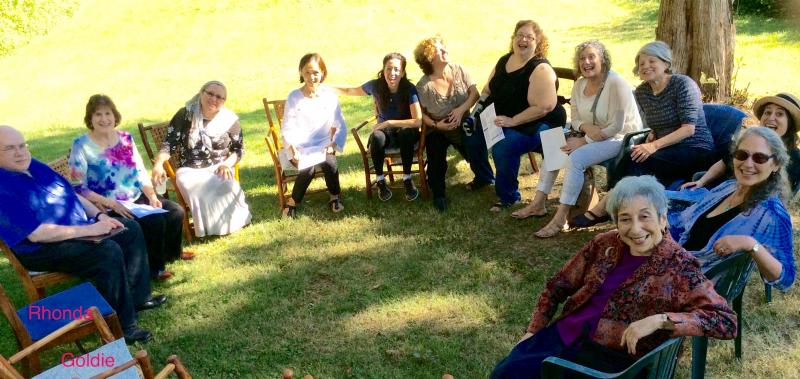 This is a conference with limited attendance for Jewish educators who are seeking to be in better rapport and of greater support and relevance to a new generation and to advance in relational skills as an educator with those you serve already.
Through the methods of Jewish spiritual education, i.e., applied Jewish wisdom delivered through the lens of students' daily lives, we will explore the ways to guide our students' Jewish journeys, no matter what their age, which will deepen our teaching and their experience. We will look at example classroom programs, community interactions, one-to-one spiritual guidance, and deepening relationships with families and communities. We will create programs designed to support those going through the traumas common to our times and to prepare our students for life's challenges and deepen their understanding of their own transformation.
This introduction to the principles, methods and resources of Jewish Spiritual Education will help those you serve flourish through a supportive, and inclusive Jewish lens on living.
Bring a Journal and your questions, experiences, successes, and challenges.


Those who also participate in Program 2: B-Mitzvah!(SM) Educator Specialist and/or Program 3 Maggid-Educator Training will receive 8 elective credits towards certification and/or ordination.
Room and Kosher Meals: $110-140/night. No commuters, time together is rare and precious.

Tuition: $398. Some scholarship is available
Discounts:
$100 Maggid-Educator Alumni
$25 Those enrolled in 2019 B-Mitzvah! Specialist Training
$50 Those enrolled in 2019 Maggid-Educator Training
MEET OUR FACULTY OF MASTER TEACHERS
Rabbi Dr. Goldie Milgram, MSW, Founder. Batya Podos, Dean. Cherie Karo Schwartz, Judith Black, Cassandra Sagan, Cathy Schechter, Mindy Shapiro, Danny Siegel. Faculty Bios
Registration Inquiries and Presenter Session Proposal Information contact:
Dean of Admissions and Professional Training, Batya Podos: batsongs@gmail.com
____________________________________________________________________________
Learn More: PROGRAM 1.
Guiding Jewish Journeys in Challenging Times:
An Intimate Conference for Jewish Educators, Jan 24-27, 2019
Learn More: PROGRAM 2.
B-MITZVAH!SM (B'nai mitzvah) Specialist Training
Begins February 2019. Distance Learning
Learn More: PROGRAM 3:
Maggid-Educator Training.
Begins with Jan 24-27, 2019 Conference PROGRAM 1.
and continues via Distance Learning. Certification (2 years)
and/or Ordination (3 years)
__________________________________________________________________
THE INSTITUTE FOR JEWISH SPIRITUAL EDUCATION offers public and professional courses, retreats, and trainings grounded in an inclusive approach to Judaism. Our goal is to move beyond the traditional forms of Jewish education in order to inspire and guide our students on life's journey through an empowering Jewish lens on living. Programs are based upon a body of evolving work honored by the Covenant Foundation, National Jewish Book Council, and featured at the Jewish Futures Conference.