B'nei Mitzvah Specialist Training
B-Mitzvah!(SM) (B'nai Mitzvah) Specialist Training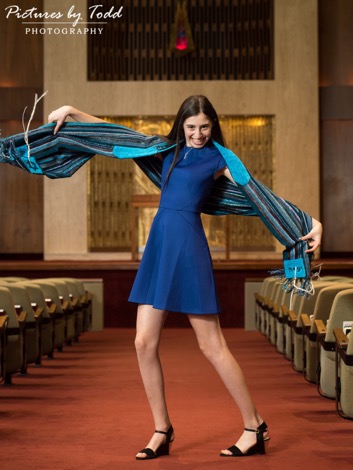 This 8-week interactive live Zoom video class offers new paradigms, principles and methods to support you in shifting the focus gradually from time spent creating "rabbis and cantors for a day" to the true purpose of Jewish rites of passage—preparation and support for entering the next stage of life.
The methods of Jewish Spiritual Education (JSE) connect B'nei Mitzvah students' intellectual learning to their physical, emotional and spiritual experiences in ways that support them to develop as whole persons. The JSE model includes learning healthy processes to guide students of any age, plus transformational Jewish practices that will help students arrive at the day of their ritual with a strong sense of integrity and authenticity.

Photo credit: PhotosbyTodd.com
Our methods are effective across the spectrum of Jewish life and learning.Through curriculum, lesson plans, D'var Torah lab, ritual and celebration approaches and case studies, we will support you in new ways to evolve and customize your teaching to your students' needs.
You'll develop supportive, soulful relationships with healthy boundaries. You'll create an approach grounded in Jewish wisdom for living. And you will inspire students to live a mitzvah-centered life, including the vital mitzvot of self-care.
Completion of this training conveys 8 credits towards the option of continuing in the Maggid-Educator Certification and/or Ordination Training
Date, Day and Time TBA based on time zones of those accepted when a full cohort is assembled.
Tuition: $379 for eight weekly one hour classes. Includes four one-to-one mentoring/fieldwork support sessions. Students purchase books and materials independently.

MEET OUR FACULTY OF MASTER TEACHERS
Rabbi Dr. Goldie Milgram, MSW, Founder. Batya Podos, Dean. Cherie Karo Schwartz, Judith Black, Cassandra Sagan, Cathy Schechter, Mindy Shapiro, Danny Siegel. Faculty Bios
Inquiries and applications:
Batya Podos, Dean of Admissions and Professional Training
Batsongs@gmail.com
__________________________________________________________________
THE INSTITUTE FOR JEWISH SPIRITUAL EDUCATION offers public and professional courses, retreats, and trainings grounded in an inclusive approach to Judaism. Our goal is to move beyond the traditional forms of Jewish education in order to inspire and guide our students on life's journey through an empowering Jewish lens on living. Programs are based upon a body of evolving work honored by the Covenant Foundation, National Jewish Book Council, and featured at the Jewish Futures Conference.