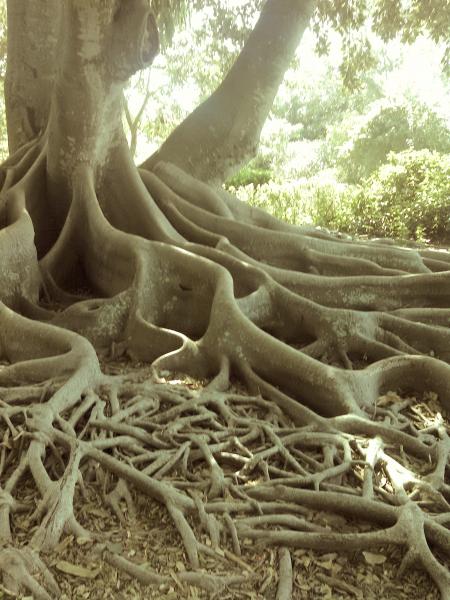 The Tree of Life--Eitz Chayyim is a powerful metaphor within Judaism, and is central to the Jewish festival of the fruit trees, Tu BiShevat.

Today, the Sierra Club shared about a Japanese practice derived from Shinto tradition: Immersing oneself in a forest according to specific mindful principles and practices. It's called Shinrin-yoku, forest bathing. Japan presently has 62 forest therapy bases!

Forest bathing has now arrived in the United States, Amos Clifford, is founder and director of the Association of Nature and Forest Therapy Guides and Programs, in Santa Rosa, California, the sole U.S certifying body for forest bathing.

The Sierra Club's newsletter article "More Than A Walk in the Woods" by Alexandra Malloy, cites several positive research findings, one being:

"In a 2010 study by the Center for Environment, Health, and Field Science at Chiba University in Japan, researchers studied 280 subjects across 24 Japanese forests and urban environments and found that the forest setting promoted lower concentrations of cortisol as well as lower pulse rate and blood pressure. The result? Improved cognition and mood, increased focus and energy, reduced stress, and even increased immune system function."
It happens that I innovated and led Jewish meditation walks in nature at Elat Chayyim Retreat Center and later at Isabella Freedman for almost two decades--so my ears have really perked up about a sister tradition that takes us to the trees. How about some of us go train with Amos Clifford--anyone want to come along? Next year Tu Bishevat can include forest bathing!